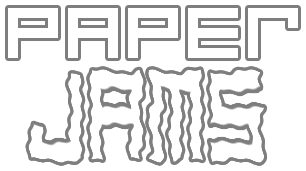 CREATOR: Shadrees Den
RELEASE DATE: 2020
WEBSITE: 
instagram.com/papertoyjams
Facebook groups
Paper Jams are like game jams but for papercraft!
Creators make a paper toy from scratch that fit the Paper Jam's theme and share it to the public. Crafters select a paper toy that fits the theme, build it and send in your photos. You can also customise a toy to suit the theme.
001 Fungus Fighters (Sep-Dec 2020)
A ficticious toyline of 9.5cm/3.75" figures as well as vehicles, accessories and playsets.
002 Chess Critters (Feb-Mar 2021)
Pick a chess piece, add some monstrous details and you get a Chess Critter. Black King Kong, White Snow Queen? You decide.
003 Tops and Tails (April-June 2021)
Paper toys that are divided in half along the Y-axis, creating a "Top" (top half) and a "Tail" (bottom half). https://itch.io/jam/paper-jam-003
Community content is available under
CC-BY-SA
unless otherwise noted.