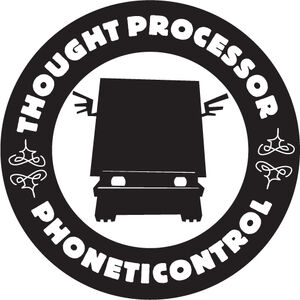 CREATOR: Sjors Trimbach & Phoneticontrol
RELEASE DATE: 2009
WEBSITE:
www.sjorstrimbach.com (unavailable)
phoneticontrol.com (unavailable)
Phoneticontrol's flickr gallery
In these hard economic times, pro bono is awful hard to come by.
In an international collaboration, paper sculptor Sjors Trimbach and Phoneticontrol created a free robot figure, Thought Processor. (Sjors is based in the Netherlands and Phoneticontrol in San Francisco). The figure was based on paintings Phoneticontrol worked on for their solo show coming up on the 28th February 2009 with Gallery 1998.
Creator Series
San Francisco (2009-06-06)
Los Angeles (2009-09-03)
Chicago (2009-10-24)
Seattle (2010-02-12)
New York City (2010-05-21)
Canada (2011-02-12)
Customs
Community content is available under
CC-BY-SA
unless otherwise noted.